I Flat Out LOVE today's Guest Blogger, Ashley Hackshaw, of LilBlueBoo. And I know, whithout a shadow of a doubt, that you will too. If you have never visited her blog...you are SO missing out. It's a virtual party of creative, crafting, DIY bliss...I have yet to click on a DIY link and be disappointed!
Anyhow...I'm not just here to toot Ashley's horn. Believe me...she's doesn't need my toots. Her cuteness toots for itself! But what I DO want to share with you, is a little bit of what is in Ashley's heart. Ashley makes everything in her world beautiful. SIMPLY. It's the SIMPLY part I love and try to re-create. She, without trying too hard, makes being a mom, wife, and online entrepreneur seem awesome, beautiful, and FUN!
Best of all, she's uber talented (UBER being the operative word) I'm talking Super Woman talented. (It's almost scary how awesomely crafty she is!) But don't be fooled. She's here for you. She shares all her know how in awesome, easy to follow tutorials on her blog. I have about 20 of them bookmarked as "must try this soon." So have fun clicking around LilBlueBoo and together we can all strive to be as great as Ashley. (I just need a handful of empty Saturdays so I can try!)

Happy Thanksgiving from the Hackshaw Family! I am so excited that Erin has given me the opportunity to share some thankfulness on her wonderful blog! I am so luck to have met Erin and so many other amazing women through the blog world. I never could have imagined the encouragement and support I would receive from a friend I have never had the chance to meet in person. Thanks Erin!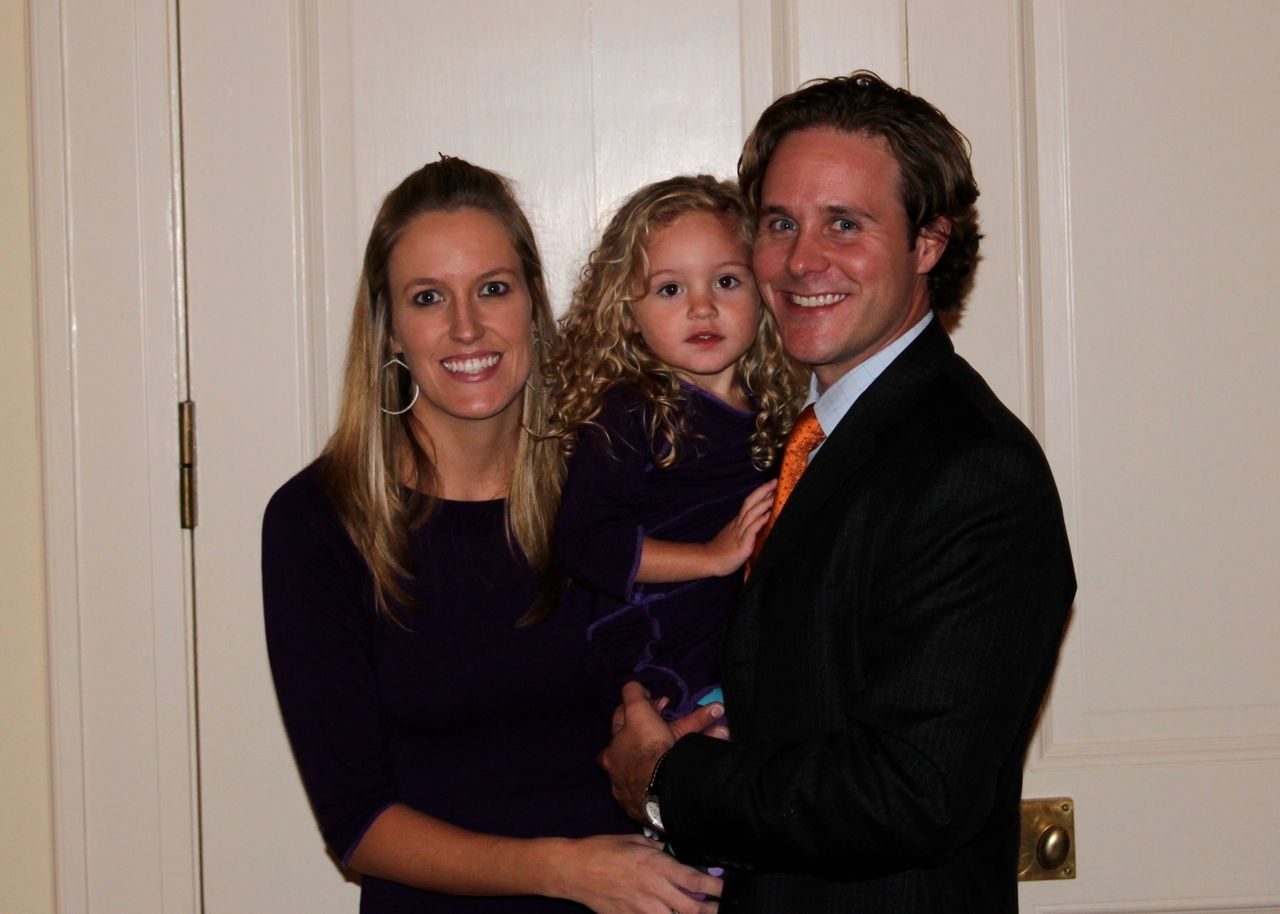 How do you try and give thanks every day?
Every prayer I say during the day has to start with THANKING God first. It is so easy to ask God for help ....but when praying by myself, the whole family or just with my daughter I try to emphasize how thankful we should be for our health, our family, and food on the table.
What do you take for granted that you might express more thanks for?

I always forget how LITTLE we need to get by....and how fulfilling a simple life can be. I love making things and I am the happiest when I am creating. I try to remember how lucky I am that I have the ability to use my hands, to see, to hear etc.
My grandmother Marjorie
loved to make things and her rheumatoid arthritis/MS made that impossible in her later years. I try to be more present and enjoy the creative process because I know it is something that she would have loved.
What attributes do you possess that you are thankful for?
Humility and understanding.
Everyone has done things that they aren't proud of in life.
I've always been very open about my mistakes
and I love sharing my journals and stories with people.
It has helped me to connect with so many people who I might not have come to know otherwise. My favorite way of making people feel better about something they've done has been "oh you think that is bad....you have no idea....let me tell you about the time I....." It works every time!
Who has treated you with kindness and generosity, and how would you like to thank that person?

Our plumber/handyman Oscar. He is one of the nicest, most generous people I have ever met. He will drop anything he is doing to help out. Oscar has numerous health problems, living conditions are tough, making ends meet is difficult and he is often heading back to Mexico to bring much needed items to his family there. But when I call him and ask how he is he always answers "we are great, we are getting by, how can I help you out today?" He is always so positive and upbeat and he has helped me out more times than I can count. We've pretty much adopted his family as part of ours. I tell him to bring his young girls over if he is working at our house and I take them to lunch and to the park. I'll never forget the day they realized that Sienna had her "OWN" room...it seemed inconceivable to them. I just want to continue being Oscar's friend and be there whenever he and his family need our help. He is a near perfect example of hard work, honesty and kindness.

What is your favorite Thanksgiving tradition?
We always go around the table and say what we are thankful for. We recently started singing "Johnny Appleseed" for grace which was something we used to do when my grandparents were still with us.....I am excited to start this tradition with my daughter:

Oh..... the Lord's been good to me,
and so I thank the Lord, for giving me, the things I need, the sun and the rain and the apple seed.....the Lord's been good to me!
THANK YOU ASHLEY!! I am SO blessed to have come to know you thanks to this little space o' mine on the web. It's women like you that help me put one foot in front of the other, each day, and help me be a better ME everyday. I don't think there are enough words in the English language to adequately Thank YOU. So a virtual kiss will have to do. Mwah.
Be sure and visit
Ashley's blog
and her
Etsy shop
. If you have a little girl, you'll flip for the dresses she makes. They are super cute, comfy, and stylish! She's also shared her favorite Thanksgiving Recipe with us over on Haute Plates -
Balsamic Glazed Brussel Sprouts
!