My computer is out of commission. I dont know what I do to them...but Somehow this always happens this time of year. Wondering if it's God's way of telling me to enjoy Summer?? Today is the kids' last day of school! So all things considered...I'm gonna be unplugged for awhile. Or quick blogging from my phone! Honestly, that's kinda exciting for me...looking forward to it. Here's some quick picks of what we've been up to this week.
Peonies at Ina Garten themed Supper Club.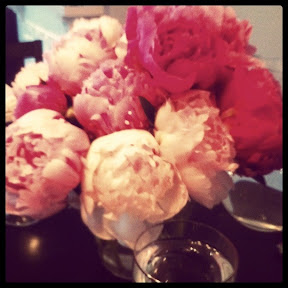 The Tie Wreath I made for Father's Day
Megan's portrait of her Daddy on Father's Day
Passion Fruit margarita celebrating the official Furst Day of Summer!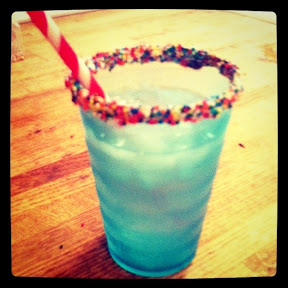 I started a new devotional called 31 Days to Clean - Having a Martha House the Mary Way. I love it!
Lots of Water Balloon silliness! I have blisters from tying buckets full the last few days!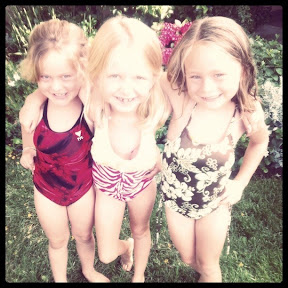 Today after the girls ate done with school, we are having a pool party, then a pizza party, then a movie and a slumber party!! I think I went a little crazy with the "let's celebrate summer" idea!!
Matt and i are going to a costume birthday party tomorrow. As Brangelina. I at least have to blog that, right??!!
- Posted using BlogPress from my iPhone