What's scary is that I've left costume sewing until TODAY!! Yes, with everything else going on...and because I function best doing only the very next thing, today I am up to my eyeballs in feathers and scales and glittery broomsticks. And a ticking clock. One Mermaid and one Green Witch coming right up! Preferably by 4:30pm. Thank goodness Spiderman was borrowed from down the street.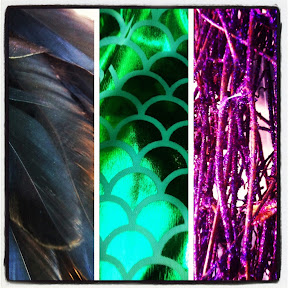 We carved our pumpkins last night. Wyatt has been asking (multiple times a day) for two weeks to carve his pumpkin. So when the spoons and knives and pokers and scoopers finally made their appearance, he declared "This is the best day of my life!" We all had a good laugh.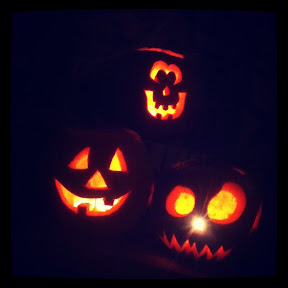 Now I am off to sew, sew, sew.
I wish I had some Bippity Boppity Boo up my sleeve.
Hope everyone has a very Happy Halloween!
If you are here looking for Menu Plan Monday...it will return next week! We have about 9 million plans and events on the Burns Family calendar this week. And I'm ready for only 1 million of them. So we will be eating whatever I can conjure up. I'm not too worried about it. We can subsist on candy for 1 week, right? At least the kids will be happy. They weren't too impressed with my creamy mushroom and kale polenta last week!
- Posted using BlogPress from my iPhone